Staircase Repair and Restoration Services Tacoma
Does your heart sink every time your foot puts pressure on your staircase? Do you feel panicky whenever you hear creaky old floorboards going up or down the stairs? If you think the stairs will give way under your feet, you have come to the right place.
Built Right Eco Workshop is Tacoma's #1 contractor for repairing and maintaining staircases. We offer a full range of services, including stair remodels and restorations, so you can rest assured that we will take care of any staircase issues your home might have.
Every home is full of things that could go wrong, which is why we try to ensure that they don't. With our staircase repair services, you can have the peace of mind and security you deserve.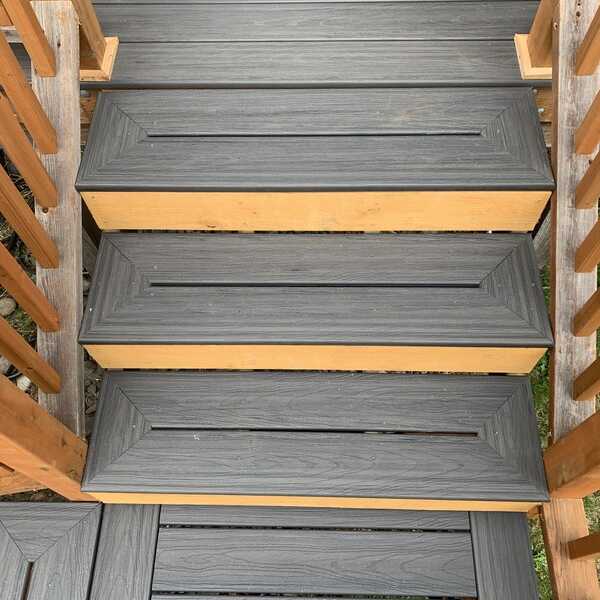 Tacoma's #1 Stair Repair Contractor
Stair repair is a common household repair project. Whether dealing with creaky floorboards or removing an old staircase and replacing it with something new, a stair contractor can help you make the necessary repairs. A stair contractor may work on complex projects that reinforce old steps and install additional support posts.
It's a good idea to have your stairs and handrails inspected regularly by a professional contractor. Damaged stairs and railings can cause accidents, falls, and injury.
At BREW, we love stairs. We are so dedicated to maintaining the structure of homes that we have been in the business for 10- 15 years. We have seen it all: loose treads, old spindles and posts, broken handrails, door attachments, and even open risers. There is nothing like a staircase to make a house a home. We at BREW understand this and are always ready to help fix your problem.
BREW knows how to help fix stairs or staircase parts because we have been doing it for many years! Our renovation expert can fix whatever you need around the house.
Give BREW a call at (425) 497-8439, describe your project, and Jon will help you find the right solution to your stair problems. 
You can also schedule an appointment online with us. (For your FREE estimate.)  When we visit your home, we will discuss various options with you before suggesting a solution so that you can make an informed decision!
Improve the value of your home by repairing your stairs.
Are you looking to add value to your home or improve the overall home experience with a staircase? We want to work with you every step of the way. We will guide you on aesthetic upgrades and safety solutions for your stairs.
Repairing and remodeling your stairs means protecting the structural beauty of your home.
Our Tacoma contractor has the experience and expertise to work on classically built homes, so the integrity of your home will never be lost, even with touch-ups, renovations and repairs. 
Built Right Eco Workshop means that reusable items are put in place when possible. This saves you money while saving the planet. In fact, by using reusable material for your new home, it can save up to 30% of costs.
Built Right Eco Workshop understands industry safety regulations and follows Tacoma's building codes. You can be sure that you are always safe with BREW.
Stair contractors can redesign and renovate your old staircase into something new, fresh, and one that will make you feel safe. If you are unsure of what kind of repairs you need, then we can help. We are highly experienced in such matters and can offer advice and perform an initial assessment so that everything is carried out to the highest possible standard.
What Sets Us Apart
We can take on smaller projects. Call us if you have a tight budget and need help with more simple tasks. Is there something that you can't do yourself? Call us even if you don't need to convert an entire room or make a major expansion. We are skilled in a variety of repairs and home maintenance projects.
Do not let the size of your home or budget prevent you from getting the necessary repairs. We understand that most of our clients are on a tight budget, and we can help with small tasks such as painting, flooring, and simple repairs. We look forward to helping you make the necessary repairs while making your life a little easier.
Call Built Right Eco Workshop for your home renovation project in Tacoma. Let's see what we can BREW up for you! (407) 497-8439