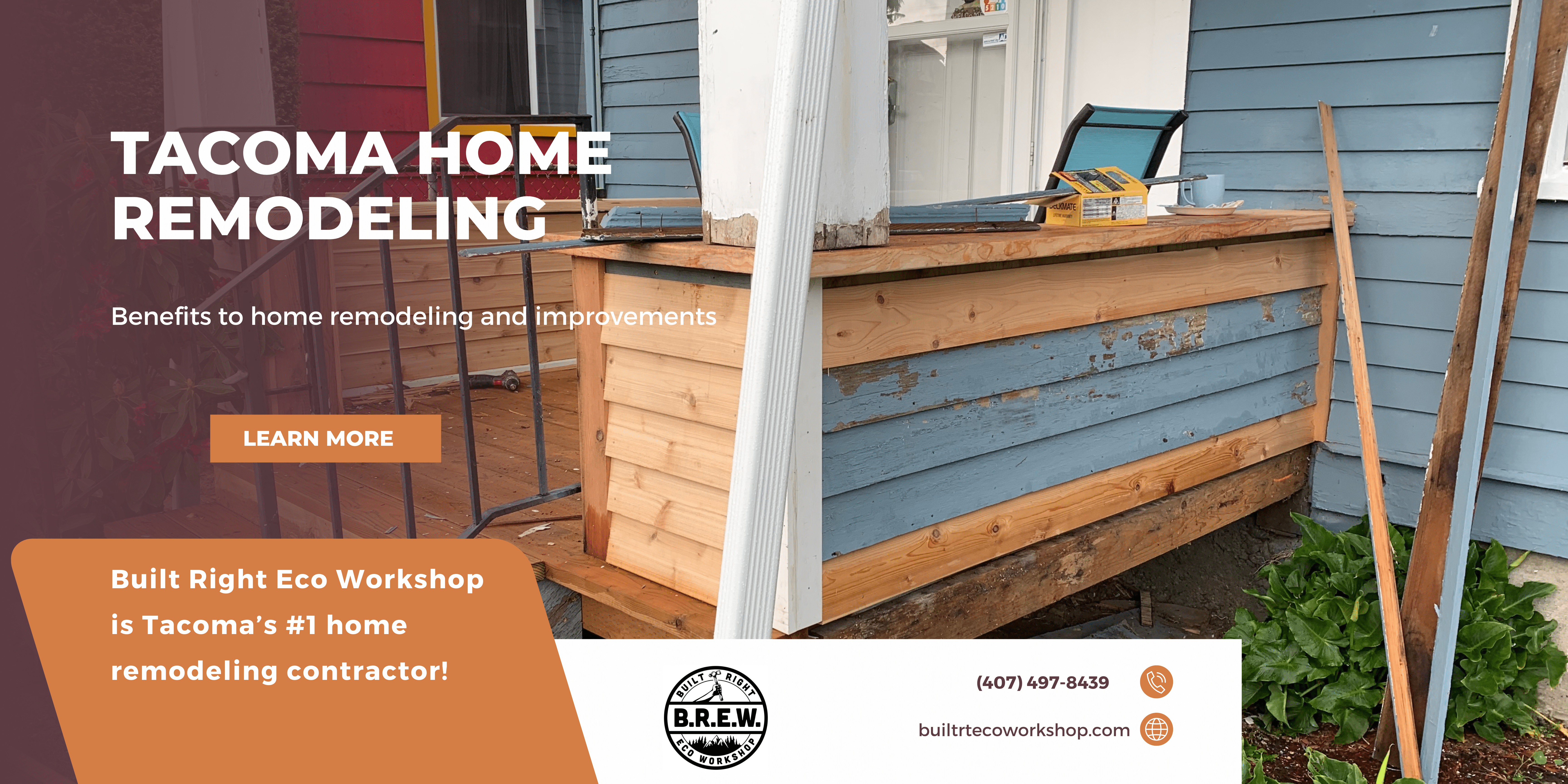 When you walk through your house, you should feel a great sense of relaxation and calmness. That is not always the case, and perhaps it's because your home needs a refreshing lift. Have you been dreaming about an upgrade or remodeling project? Are you thinking that you can't afford it or that remodeling will tear up your home, be interrupting, intrusive, and will wear you out?
If you call a qualified, professional contractor, you'll discover that this is not the case at all. When you consider what a little refinement can do, you'll see that you can have the home of your dreams in a little time and within your budget. You'll understand that a small touch of home improvement makes a huge difference.
If you live in the Tacoma area and are interested in what the right amount of TLC can do for your home, then you need to call Jon Lauzon at the Built Right Eco Workshop. Jon is a talented, professional contractor that has helped many Tacoma homeowners transform their homes beautifully while minimizing stress and saving them money.
Everyone needs extra space.
Imagine finally having the extra space you've always wanted. Just think about all the things you can do with your garage or basement? Instead of throwing boxes into these spaces, you could be enjoying a new game room, entertainment area, office, exercise room or even have an extra bedroom for company.
Are your children getting older but not quite out of the house? Basement remodeling and garage conversion is a great way to give your teens the space they need while staying safe at home.
Do you have elderly parents that need living assistance? Why not prepare a new room with a kitchenette? Your parents will stay independent but remain close by if they need support.
When you call Built Right Eco Workshop, you have many options on home remodeling ideas and upgrades.
Basement Remodeling

Bathroom Remodeling

Bedroom  Remodeling

Kitchen Remodeling

Porch Restoration

Garage Conversion

Siding Repair & Replacement

Tile & backsplash

And more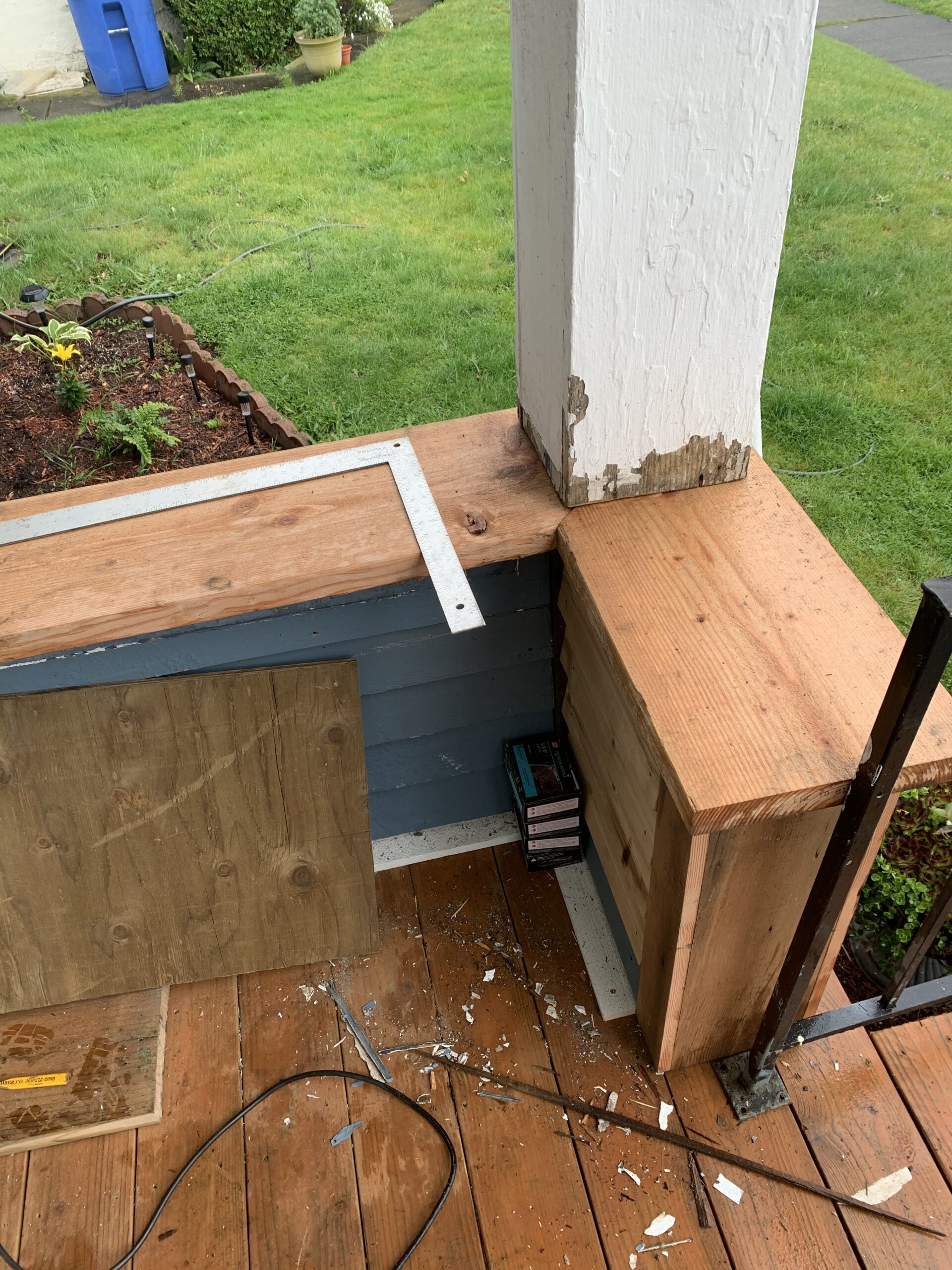 Benefits to home remodeling & improvements
Adding a few new touches to your home will make a huge and valuable difference. For example, if you require some improvements in the kitchen, you can add energy saving lighting or fixtures that save money down the road.

New components, appliances and fixtures will reduce the cost of utility bills.

You can finally relax because of the items no longer on your "to-do" or "honey-do" lists.

Improve your relationship with your spouse because you finally took care of that "thing" by hiring us and not doing it yourself.

Feel a sense of renewment and refreshment in the place you call home.

Adding a room enables you to rent space for extra cash or help paying the bills.
Increase your property value.
No matter what kind of repairs or how much remodeling you do, the money you use increases the value of your house. If you intend on selling your home, remodeling is always a great way to attract more buyers and increase the property value.
B.R.E.W
(Built Right Eco Workshop)
specializes in smaller jobs.
Perhaps you do not want an entire room remodeled but the house still needs work. In that case, you'll be glad to know that Built Right Eco Workshop also caters to smaller jobs. 
There may be something that you've needed to fix for a while but have put it off because it seems complicated. No problem. We are really good with that type of work and we are glad to help! Don't let something continue to get damaged or cost more to repair later. Let us take a look. You will feel much better when it's done.
If you have a tight budget, need help with more simple tasks, or just want a hand with some touch-ups, we are available for you. We are skilled in a variety of repairs and home maintenance projects. Let us know if you need help with painting, siding, or installations. When you need a pro contractor in Tacoma, give us a call. (407) 497-8439
The difference with Built Right Eco Workshop is a positive customer experience
Your customer experience is the most important thing to our business. We'll work closely with you and listen to your concerns. We want to know everything you want so that we can truly create your vision with care and quality craftsmanship. 
We communicate with you, guide you through the process, and do everything we can to make sure you are completely satisfied. We know that money can be tight, so we'll work with you to show you many different options, values, and money-saving tips to complete a project that looks and feels great. We might make it look like you spent a lot, but we'll save you a ton.
Let's see what we can BREW up for you! Call the Built Right Eco Workshop today. (407) 497-8439